On a science or social studies page, teachers will see a Copy link to video button right below the Watch Video button: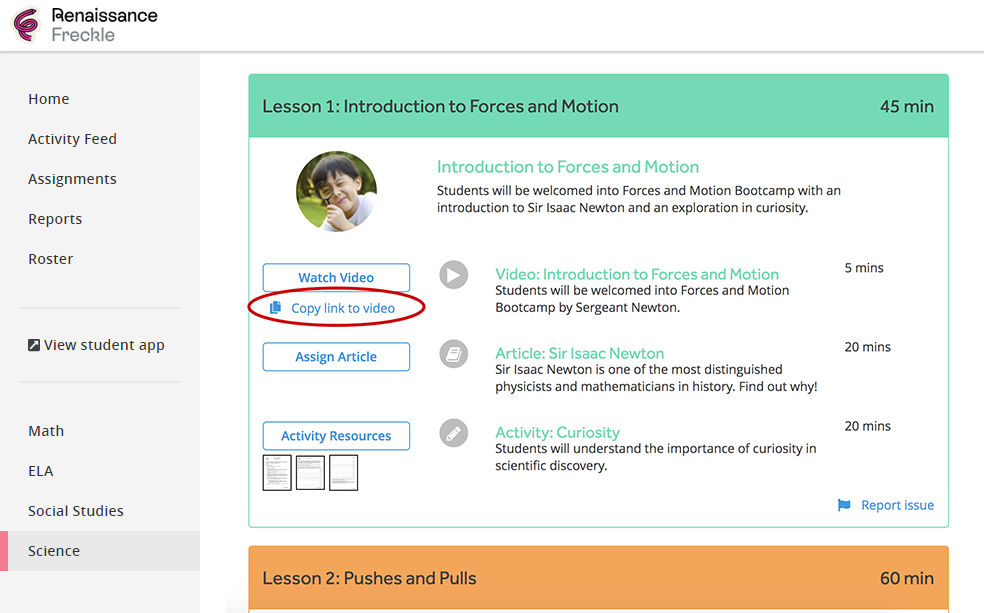 When you select the button, it copies a link for the video, which you can paste into a message to your students (using whatever online communication methods your school uses).
When students click on the link, they'll need to login to Freckle—once they do that, they will be brought directly to the video! They can watch the video by using the link as many times as they need.