Our Social Studies and Science resources are prepared units for teachers to use, based on NGSS Standards (science) and common themes and standards (Social Studies) found throughout the country.
Each lesson contains a teacher's guide, which includes suggestions for differentiation that best fit the particular objective, skills or activities within the respective lesson.
Example from Levels of Government unit, Lesson 3 Teacher's Guide: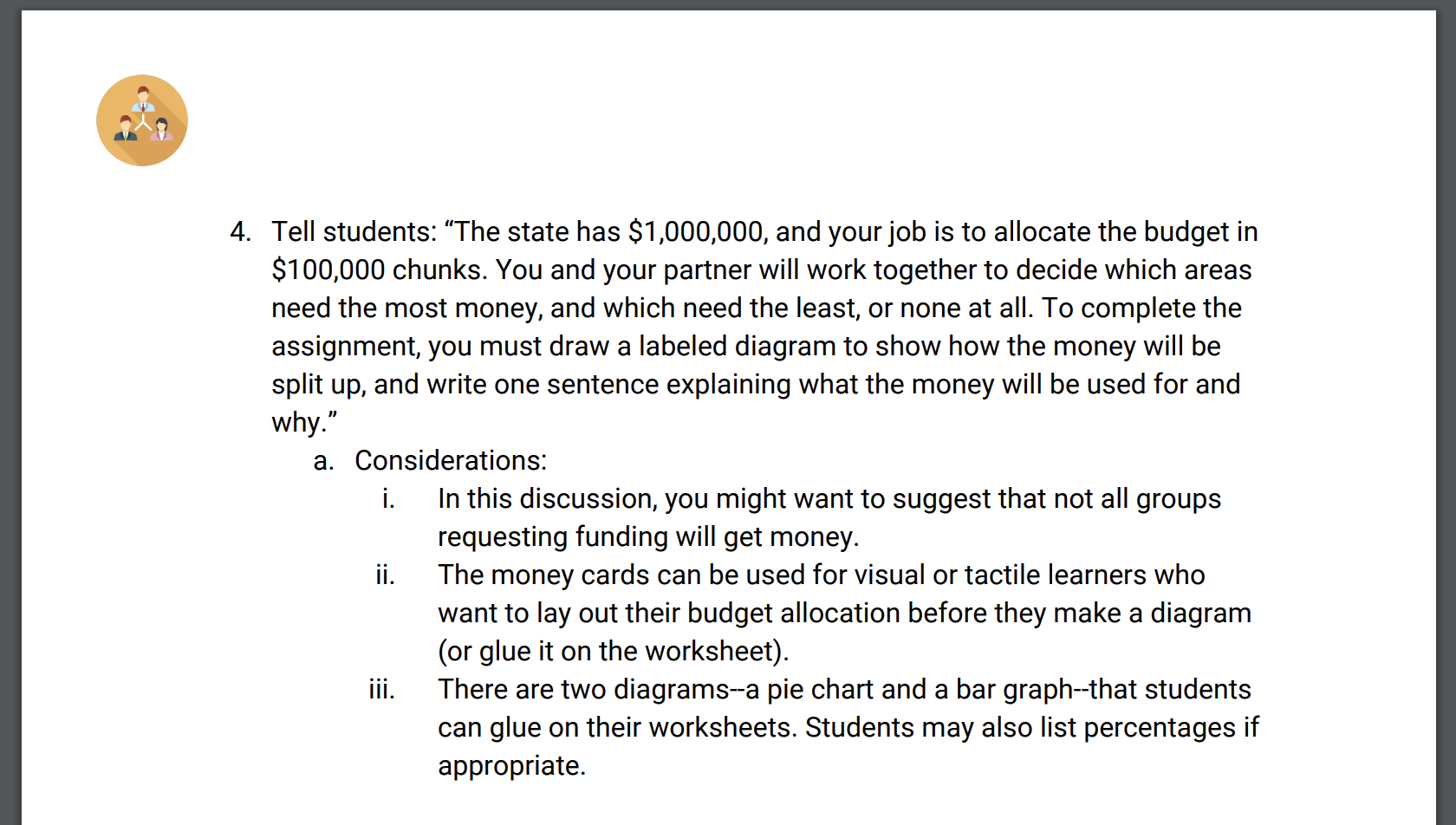 Lesson materials and handouts were designed to accommodate a variety of student learning needs and styles, including those who need additional scaffolding or who are visual and tactile learners.
Sample scaffolded graphic organizer from Levels of Government unit, Lesson 2 Activity Resources: