There are several different reports available to teachers for the variety of ELA products and activities that we provide. Scroll down to see a brief a summary of the reports that display individual student activity.
ELA Levels
View student beginning and current levels in Reading and Word Study as well as track growth. Through this report, teachers can manually edit student levels. This will reset data for the student.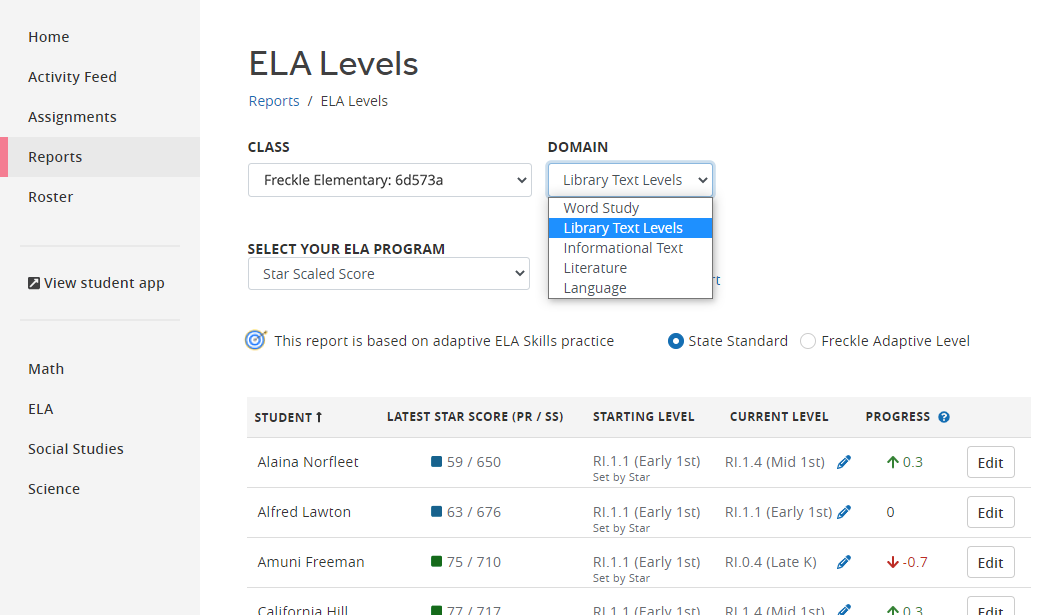 ELA Reports Access
Access ELA reports by selecting Reports in the left navigation bar and then selecting ELA. You will be able to choose from a selection of reports that are categorized by "Individual Student Reporting," "Class Reporting," and "Additional Reporting."
Individual Reports
ELA Report Card: You will see a summary of student performance with their reading level and word study level. If you select See more for a particular student, you will be able to see summaries of their individual activity and performance (including Library Reading, Word Study, Standards, and Assignments).
Library Reading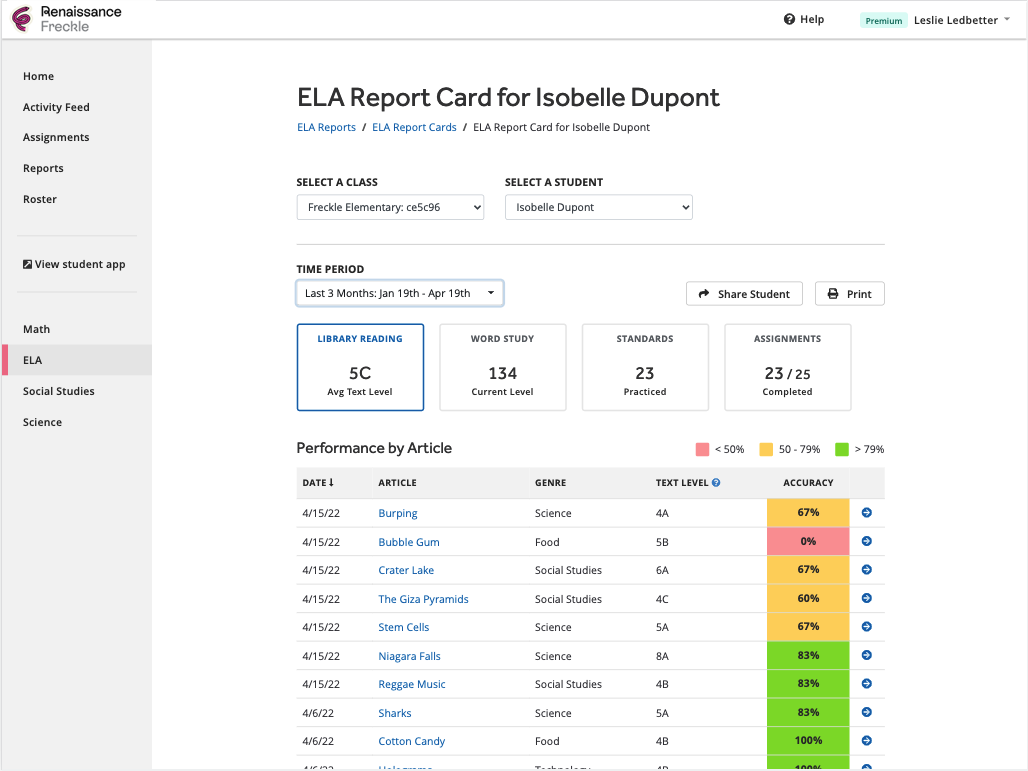 Word Study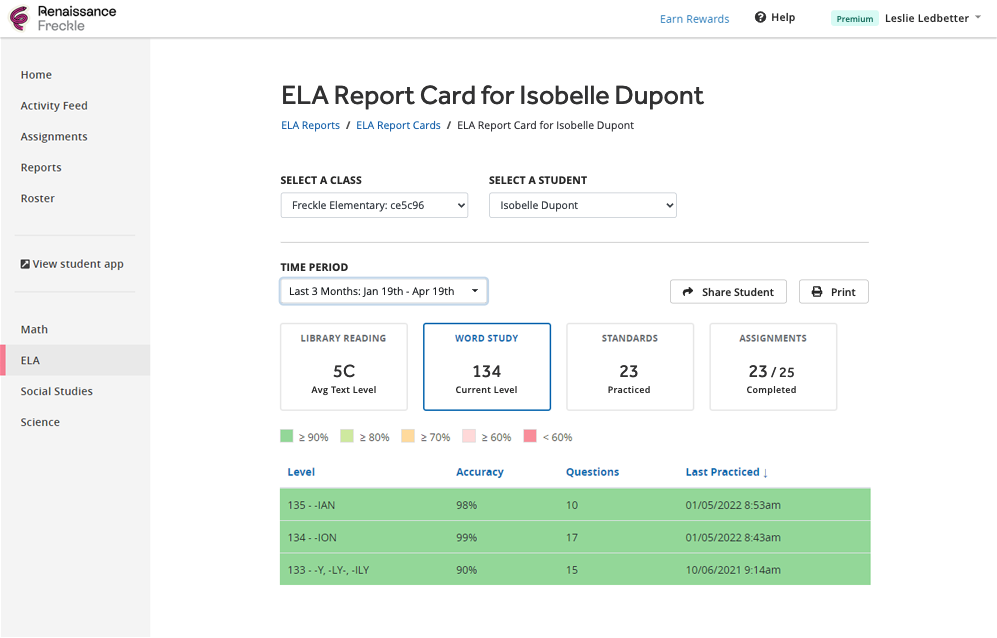 Standards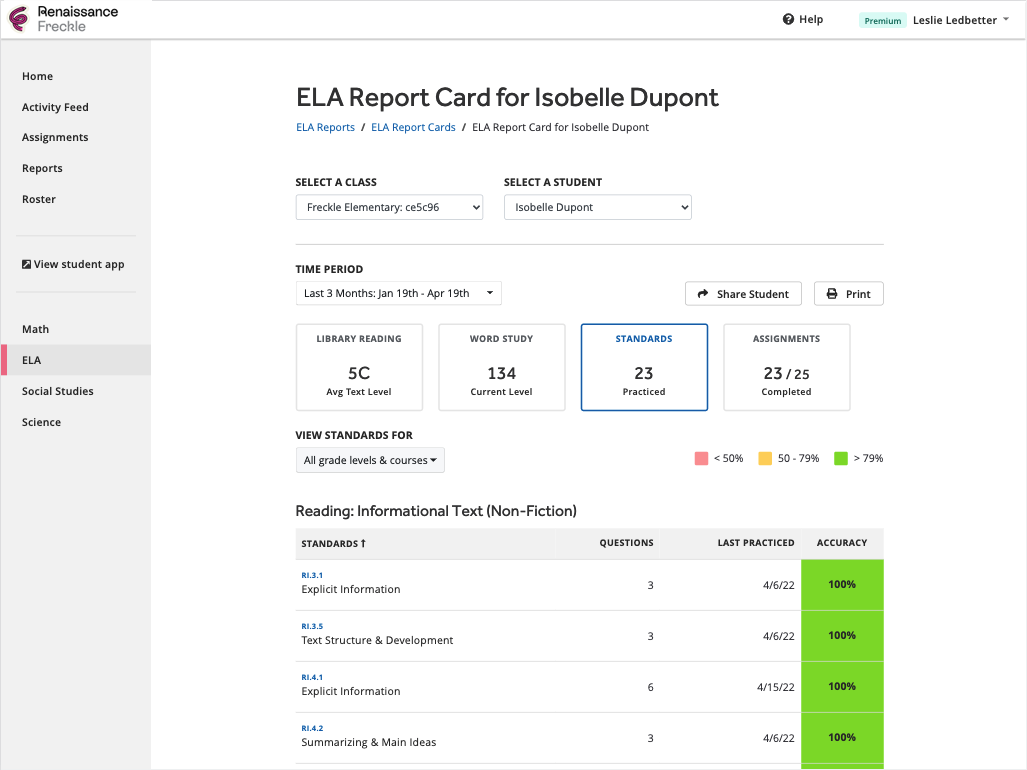 Assignments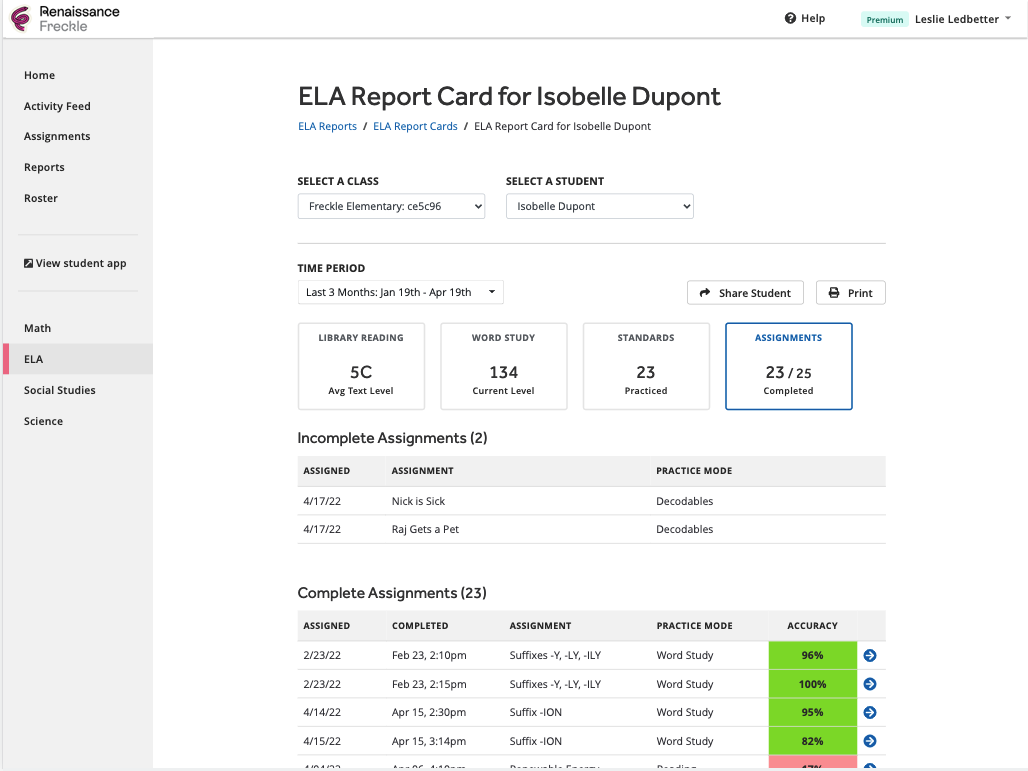 Student Goal Setting: You will see your student list with the goal each student has set for the week, and a red bar on the right that displays the student's progress towards their goal.