Freckle Writing Prompts
Freckle's writing practice gives teachers another way to differentiate work in English Language arts. Each Freckle article or story contains an optional writing prompt that you can assign to students (with or without reading comprehension questions).
Each writing prompts covers one of the three writing types that students often practice:
Opinion/Argument
Informative/Explanatory
Narrative
Previewing/Assignment Writing Prompts
The writing type and prompt appears upper-right corner of the Article Preview page when you are searching through articles.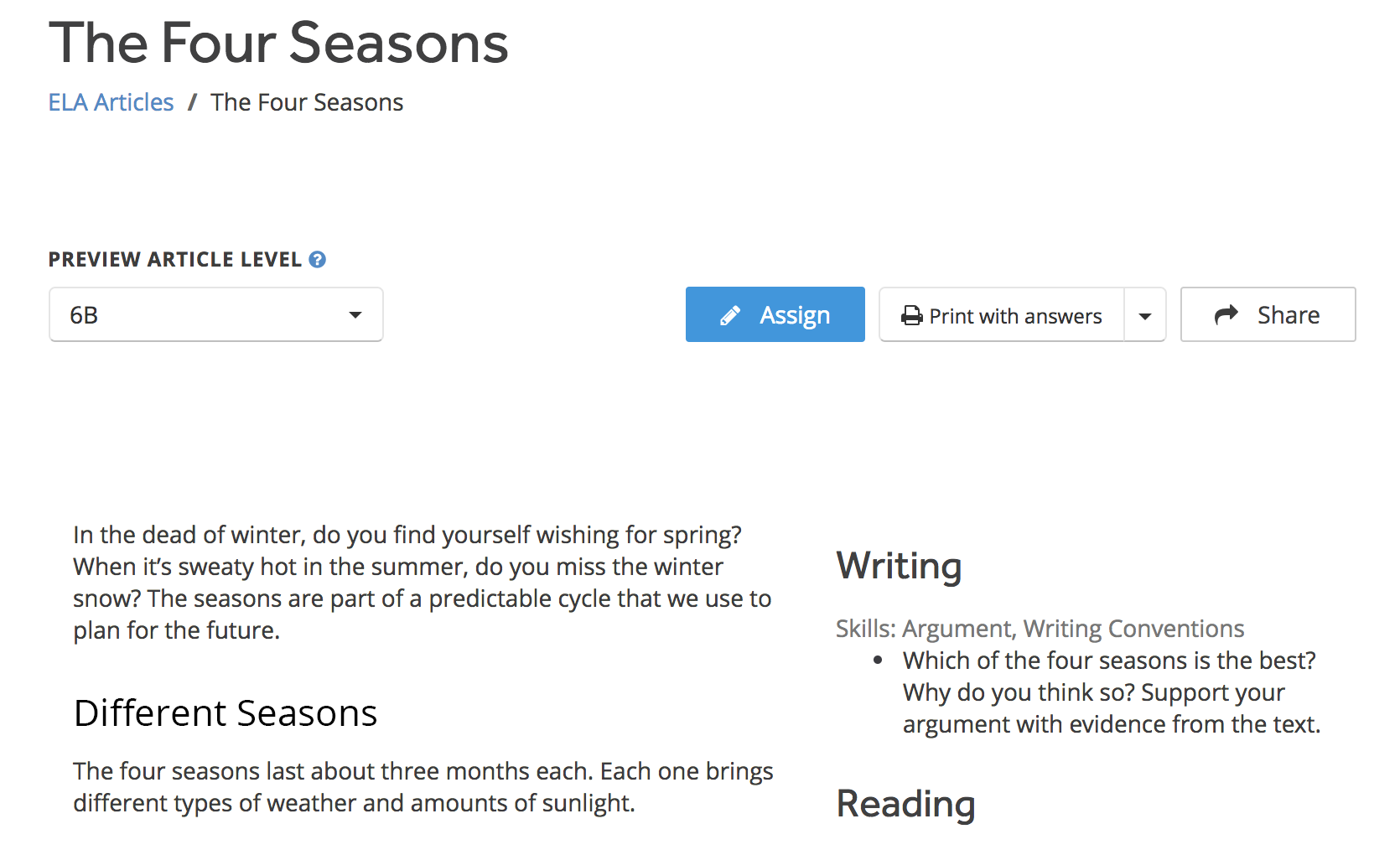 As you look through the levels within a topic, you will notice that the writing prompt might change. Although writing prompts throughout one topic are similar, they are differentiated in complexity to match the associated reading level.
When you select Assign in the upper-right corner for the reading level of your choice, you will be prompted on the next screen to select the assignment type. At this point, make sure to select Writing.

Make sure to follow the steps outlined in "assigning reading comprehension" to complete the rest of the assignment.
Student View of Writing
When students open their assignments, and elect to complete a writing assignment, here is a view of their prompt. They read the article on the left, and type their response to the prompt on the right. They select Submit when they are complete.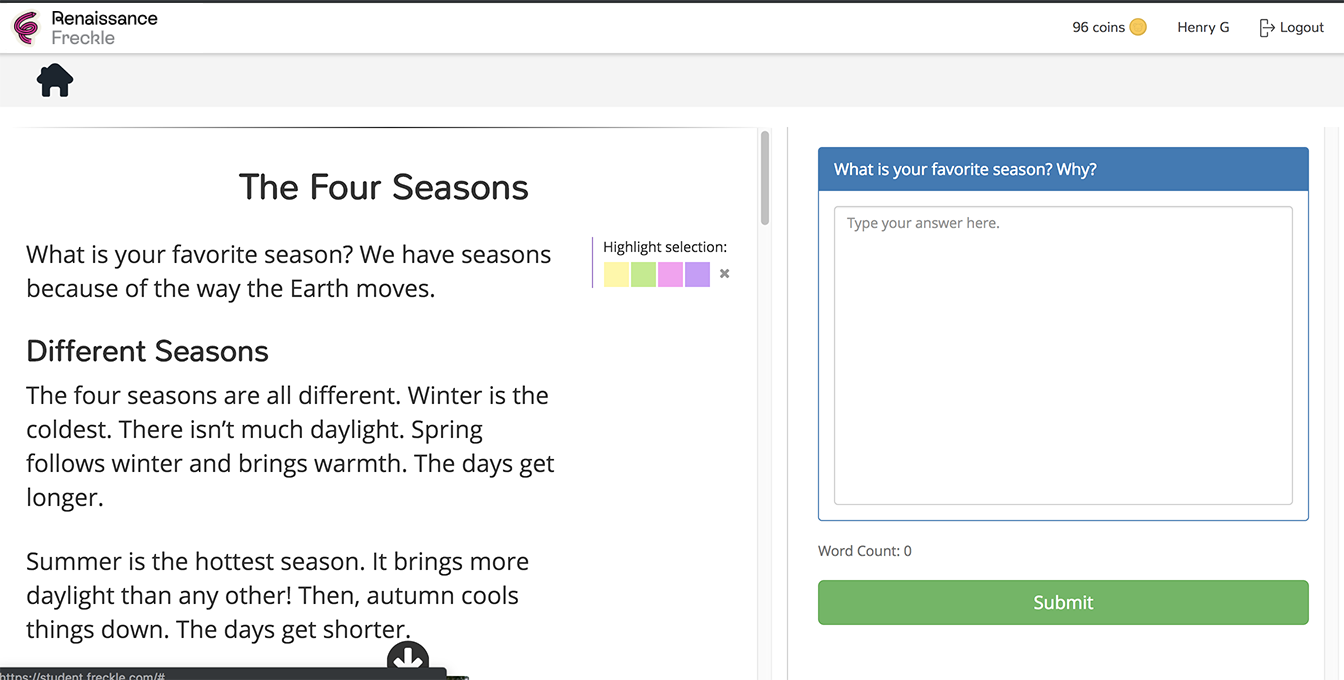 Freckle writing prompts will be highly useful in your classroom. You can:
set aside a specific time in your day for students to complete a Freckle writing assignment
assign a prompt to be completed over a certain course of time
use as an option during choice time or centers
assign as homework