Freckle's Word Study program is a systematic approach to phonics, vocabulary, and spelling instruction. It focuses on students' growing knowledge of spelling patterns, rather than their ability to memorize words. It provides students with opportunities to practice with word patterns that help them learn to spell, read, and write words.
Download a list of all the Word Study levels.
As with the other personalized components of the Freckle platform, the Word Study program meets students at their appropriate developmental stage. As students learn and grow, Freckle will adapt to them!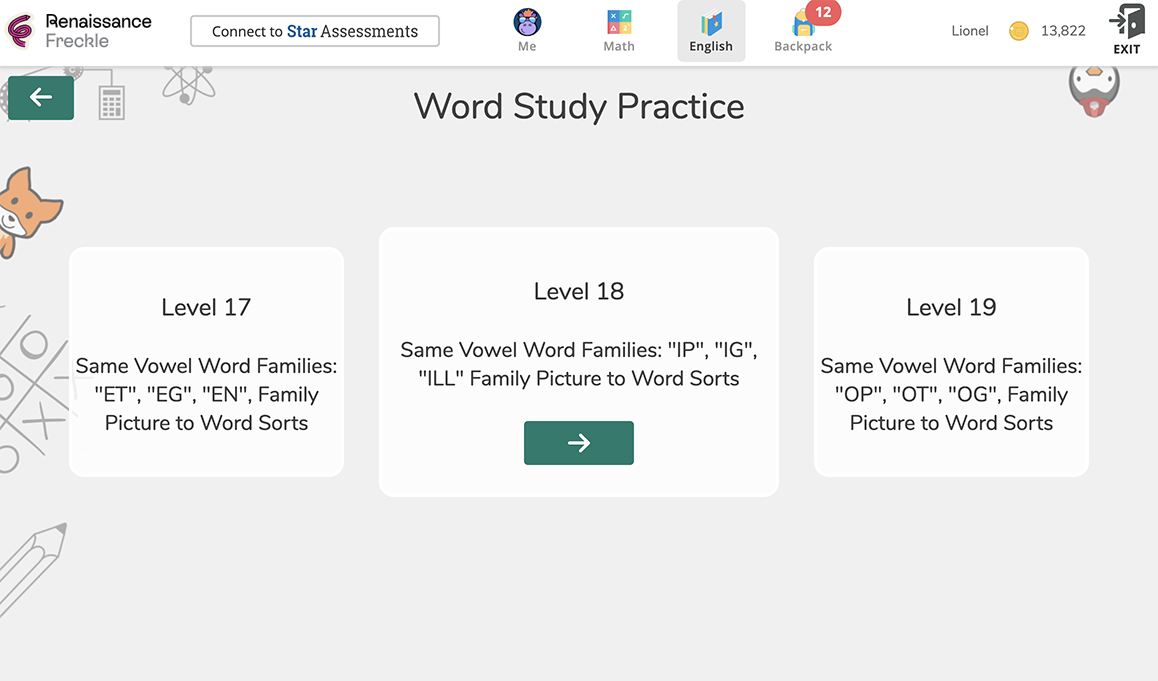 Here's how it works:
When students log into Freckle and choose to work on ELA, they can select to work on the Word Study practice mode.
First, students take a pre-test to determine the best starting level for them. The pre-test says words out loud and asks students to spell them independently.
Then, students are ready to begin practicing. Word study sessions consist of an instructional piece that explains a focus spelling pattern and then different phonics activities. Freckle offers a variety of activities to keep students engaged.
Example: Concept Introduction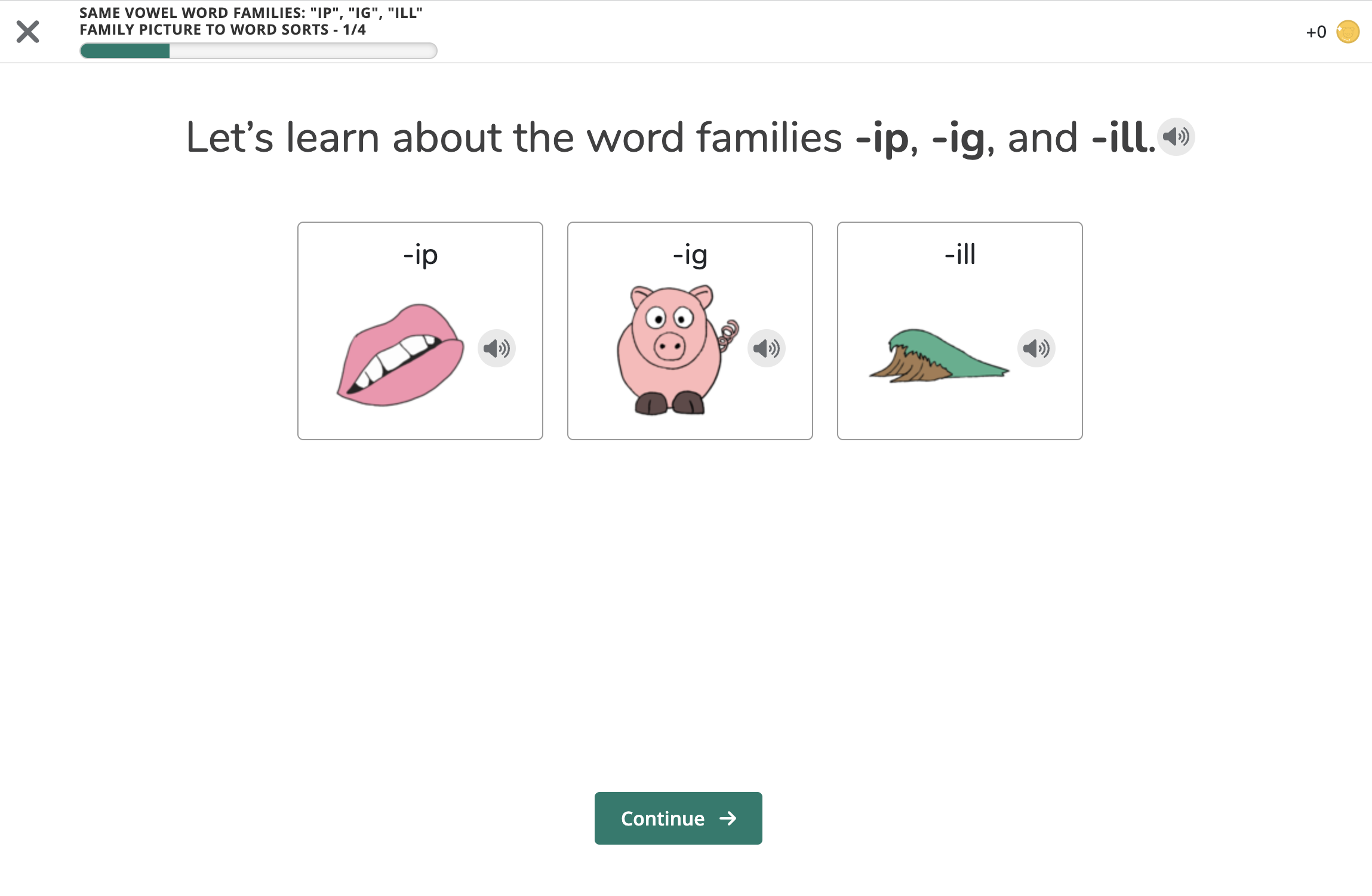 Example: Sorting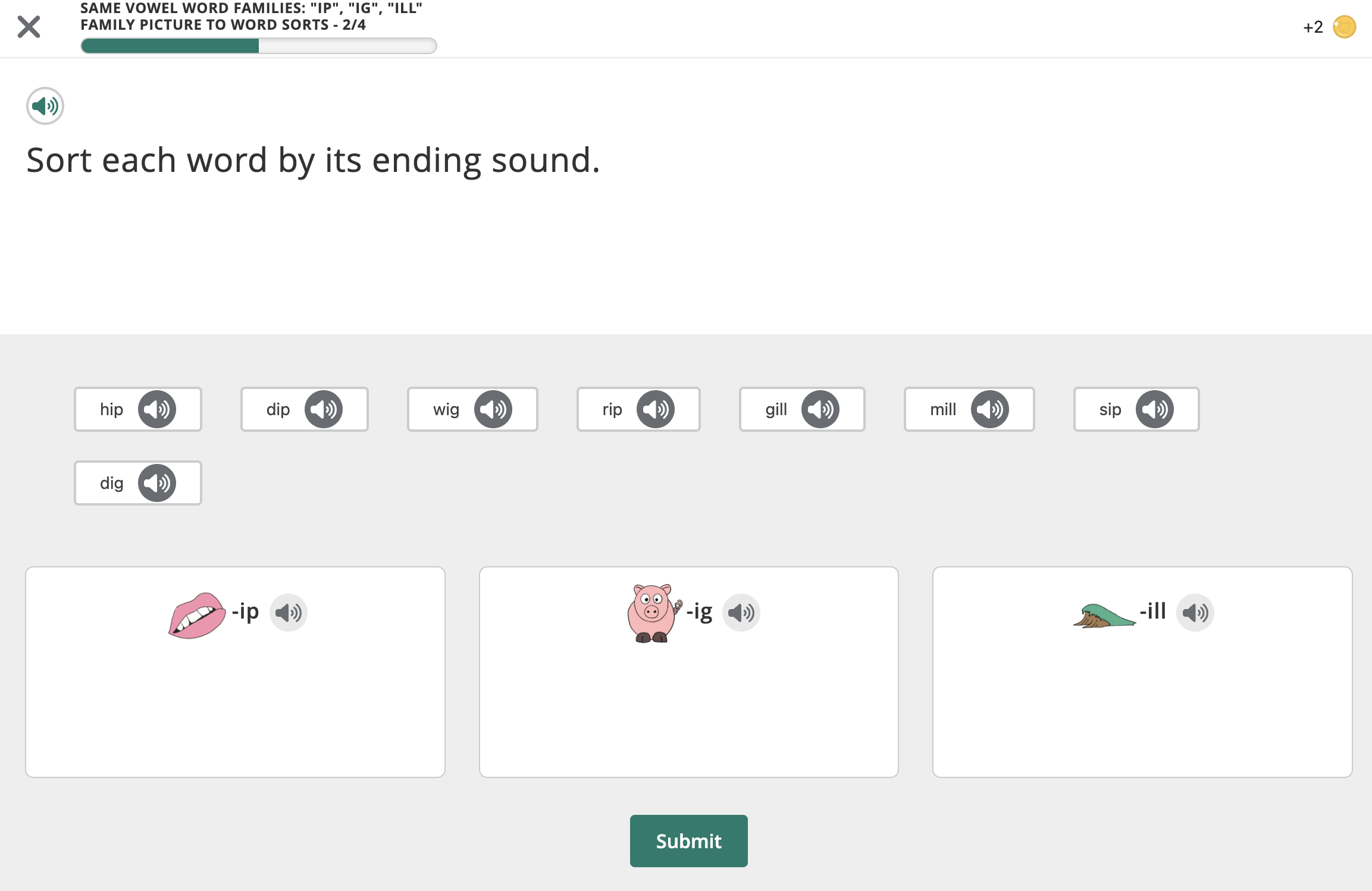 Example: Multiple Choice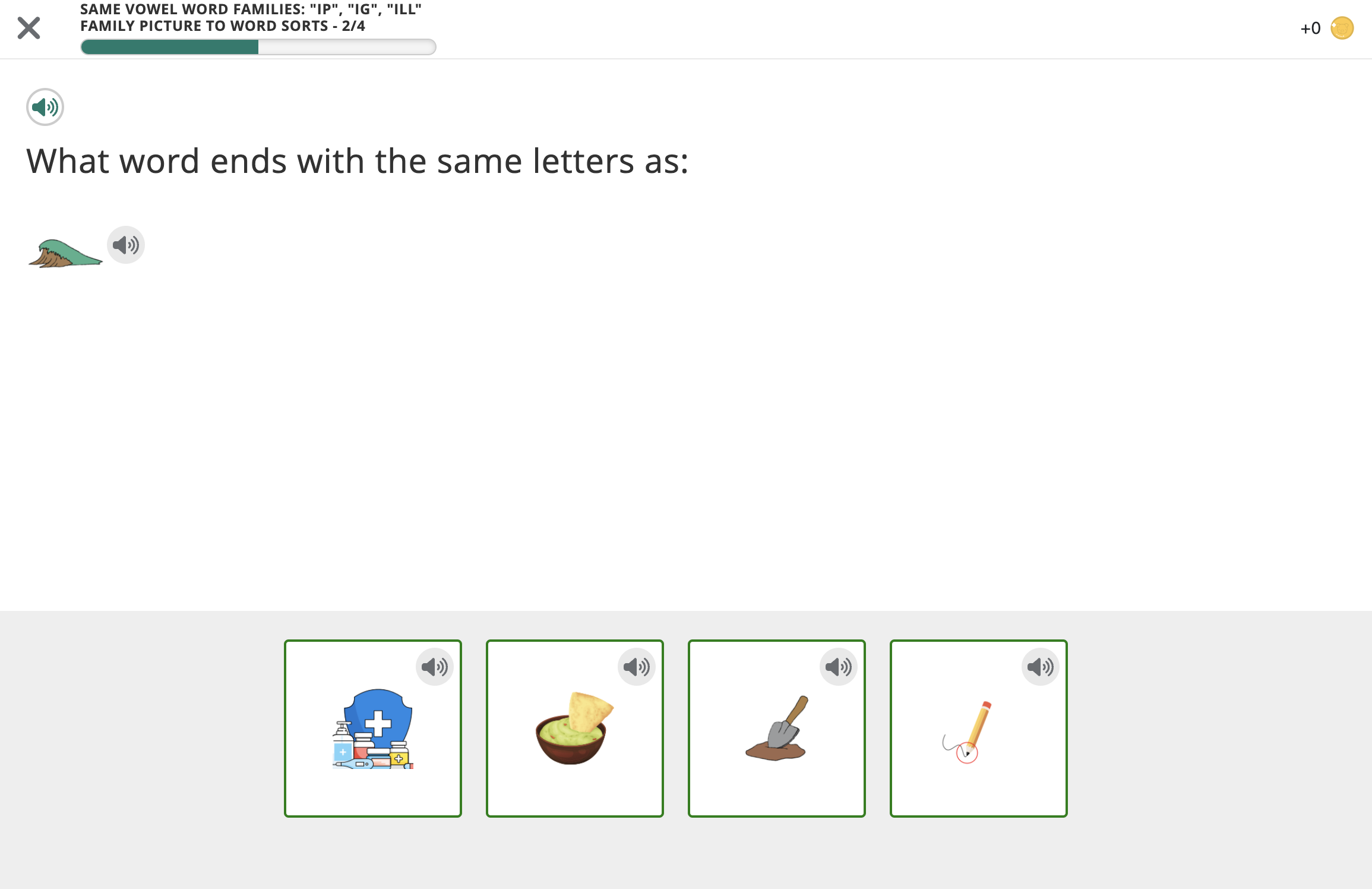 Example: Text Input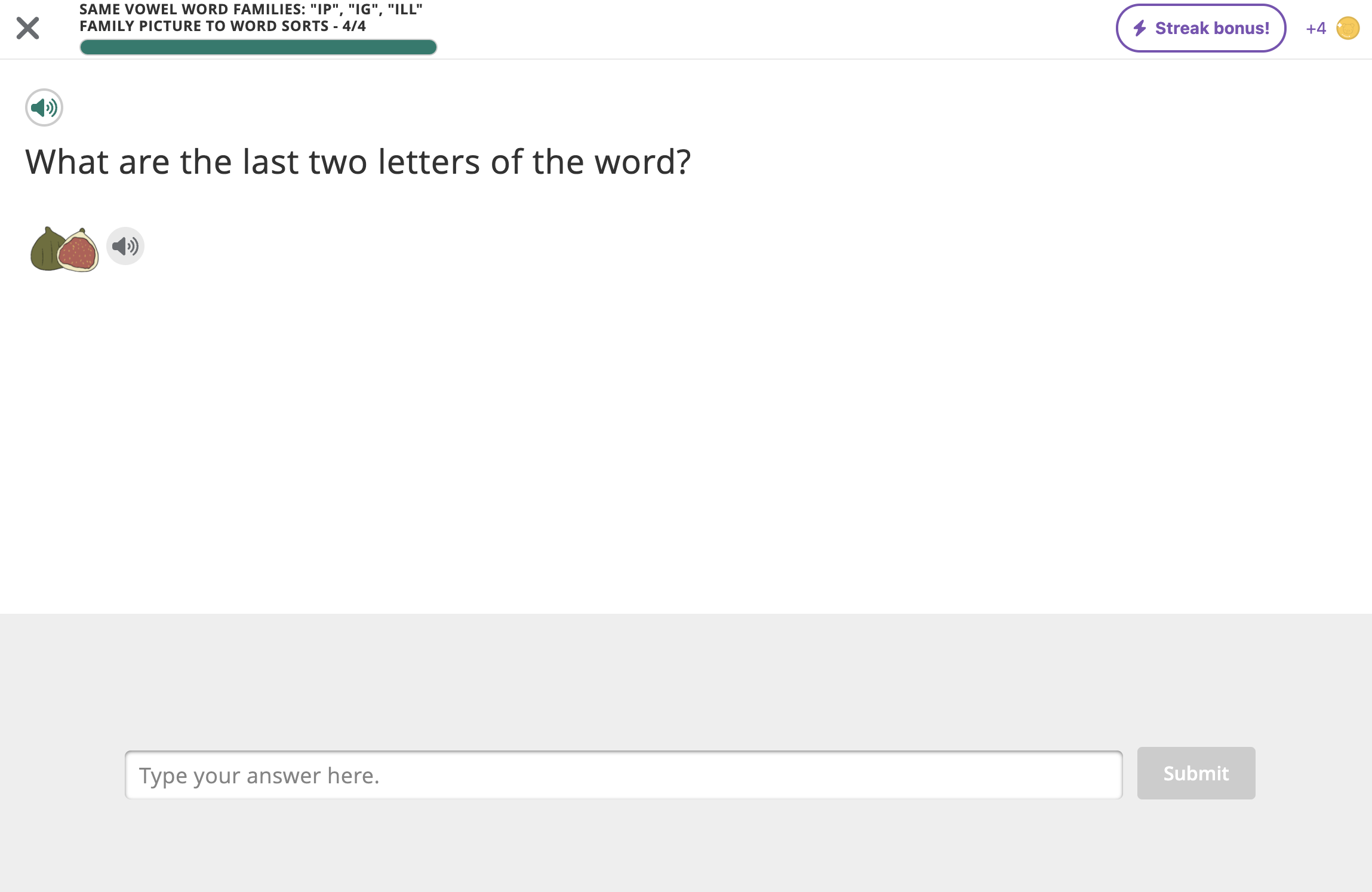 Since we know how important it is to continually practice mastered skills, review sessions are also interspersed between each level.

When students sort all answers correctly, they move on to the next activity. However, if students sort at least one word incorrectly, the program will notify students by highlighting all incorrectly sorted words in red. Students have two opportunities to re-sort the words before moving on to the next activity.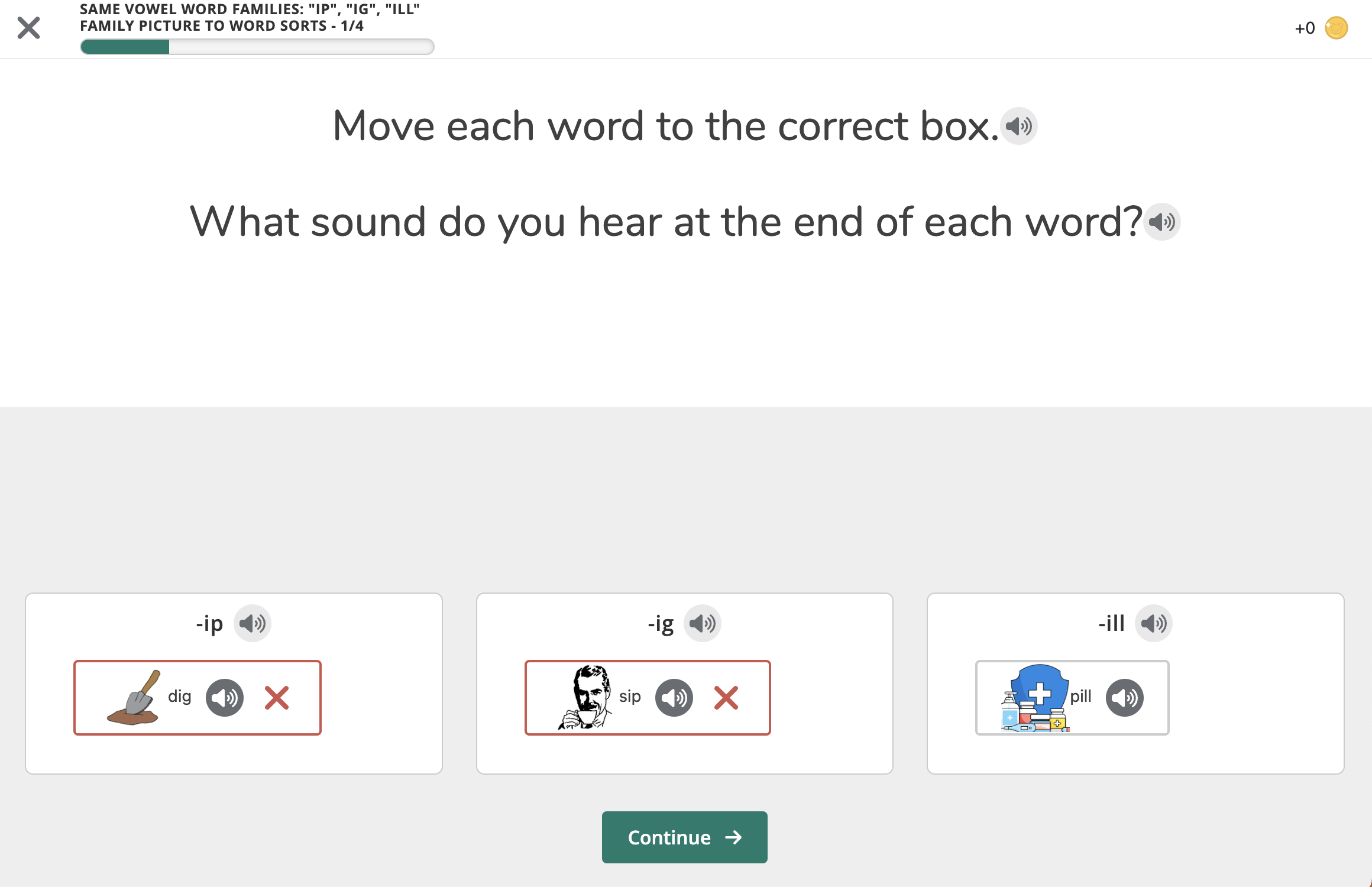 Teachers can use Word Study as a daily spelling activity, a center rotation, or even as homework. Word Study teaches wordknowledge, and not simply individual words.
When teachers are assigning a Targeted Word Study, they will be able to preview it before assigning it: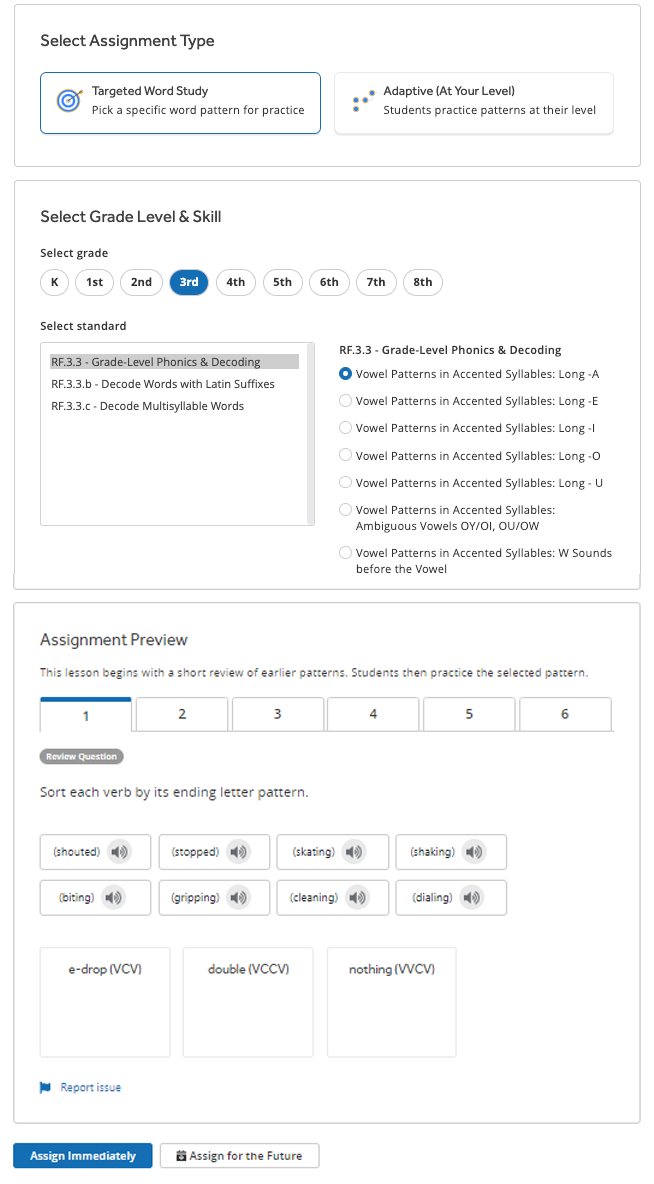 Once a student has completed a Word Study session, you can access the Word Study Report for that student through either the Assignments Page or the Activity Feed.
Word Study Report: