This is a Freckle Premium Edition feature. Learn more
After you create an assignment in Freckle, you will see the "Assignment Created" modal.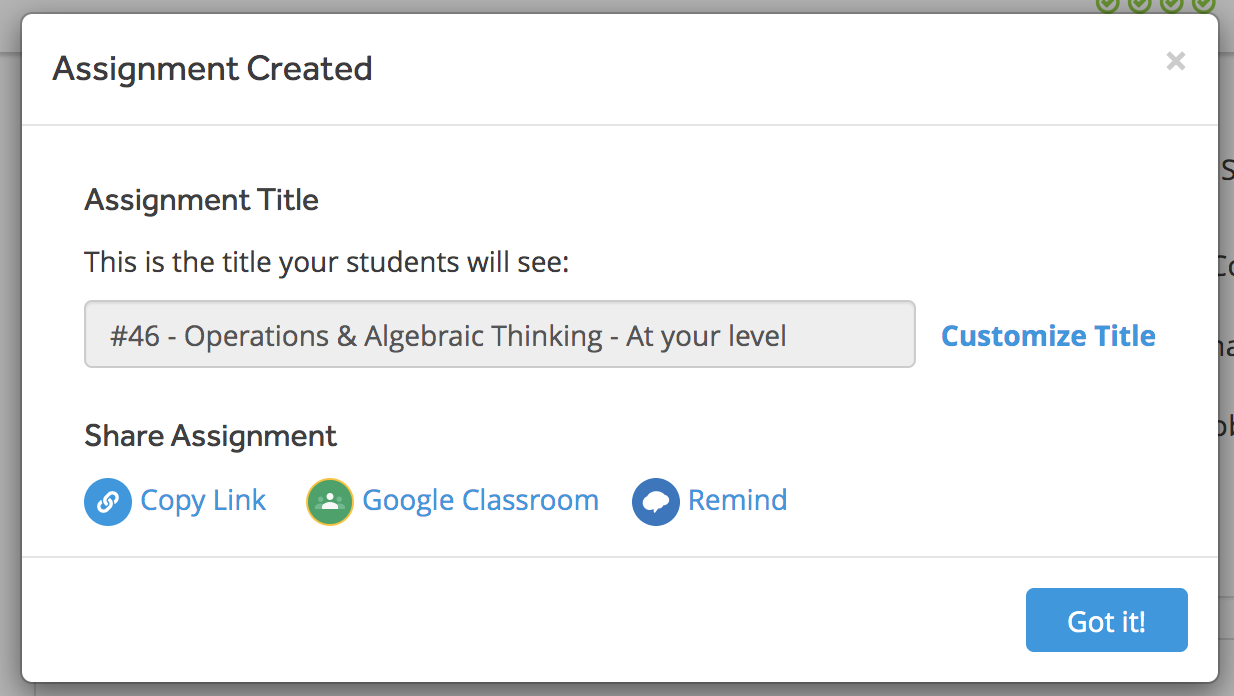 From here, you can do any of the following things.
Edit and customize the title of your assignment (your students will see this title on their dashboard as well)
Copy the assignment link

Copying the link copies the URL to your clipboard. If clicked, this URL will bring students directly to the assignment after they log in.
You can copy and paste this URL into any online programs you might be using.

Share the assignment with Google Classroom (Premium Users only)

Clicking on the Google Classroom share button opens a new window and allows you to create that assignment on Google Classroom as well.
Note that the assignment will be viewable in both places. You will be able to view results on your Freckle home page. You can also choose to mark the assignment complete on Google Classroom.
Students can log in to their Google Classroom accounts to view Freckle assignments. They will be linked to Freckle and prompted to sign in from there.

Share the assignment with Remind

Clicking on the Remind app share button allows you to log in through Remind and share your assignment details there.