When you first sign up for an account on Freckle, you will be asked to select the school at which you teach. We ask for this information to ensure we are providing every school with the highest quality Freckle experience possible.
Selecting your School Affiliation
Once you have created an account, you will be logged in to your teacher home where you will need to select your school affiliation. Note that if you do not teach at a school or are not located in the USA, select that option in the initial drop-down list.
Once input your school's zip code, you'll see a list of school options appear—select your school from the available options.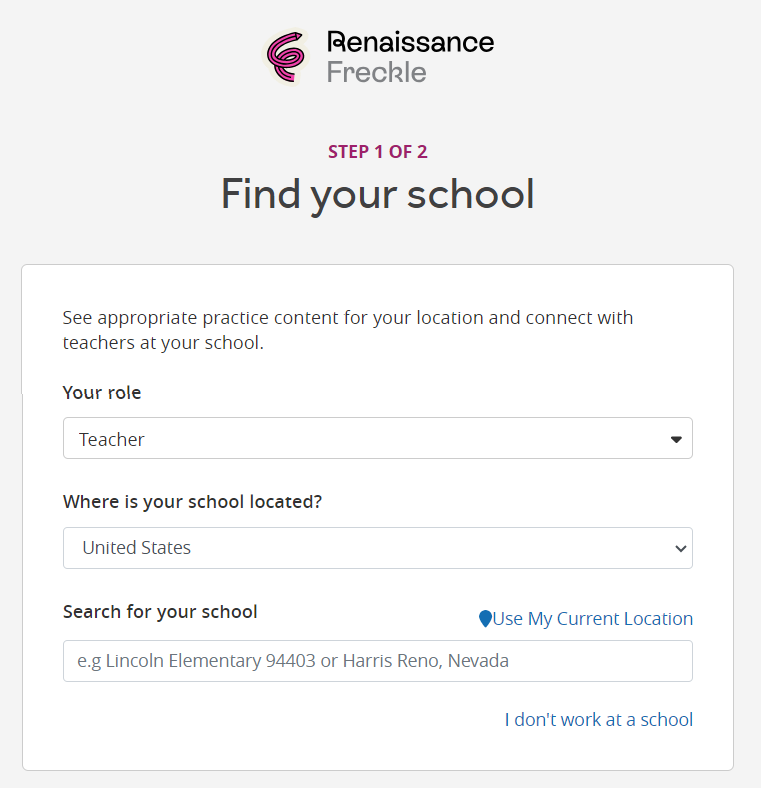 Add Students to Your Class Roster
Select Manage Rosters in the left navigation bar. Then select Add class on the page that follows:

You'll then be prompted to name your class and select the grade level(s) of students in that class. You may select multiple grade levels: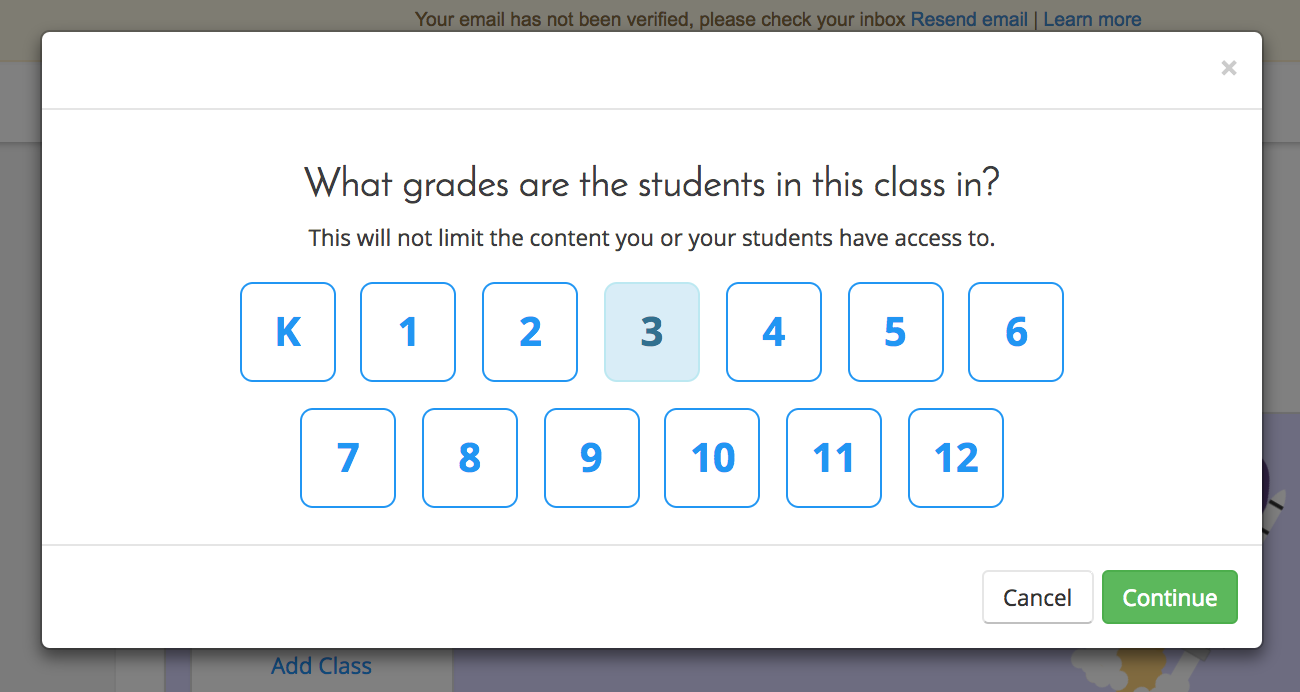 Finally, you'll be prompted to add all students in that class. You can even set students' default language to English or Spanish. Repeat this process for all other students in your class.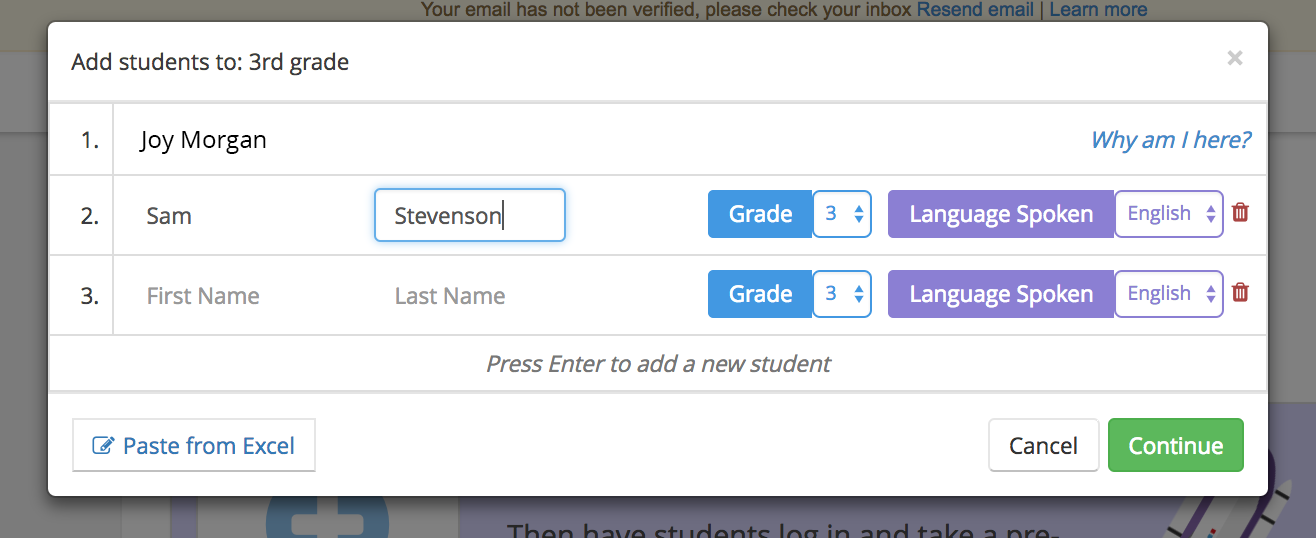 If you cannot locate your school in the zip code search, please double check that you input your school's zip code correctly. It is easy to enter the wrong zip code, but a simple Google search will be able to confirm which zip code your school falls under.
If you are still unable to find your school in our search, let us know by submitting a help request.