Changing Languages for Teachers
Go to the Your Account page. You can set the language to American English or British English.
When a teacher creates a new student, that student's language is initially set to match the teacher's, but it can be changed (see next section).
Changing Languages for Students
Go to the Roster page; then, select the settings icon
at the end of the row for a student and choose Edit student.

After selecting Edit student, you will be able to change the student's language.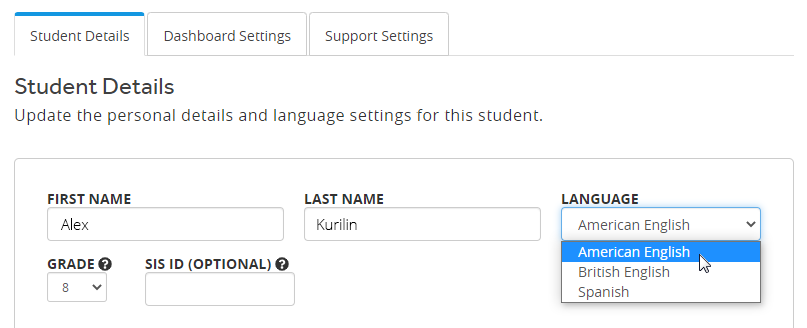 Student languages can be set to American English, British English, or Spanish.
Students will see all Freckle user interface text in their assigned language.
All math text and questions will be presented in a student's assigned language.
Currently, ELA, Science, and Social Studies content is only available in American English.